Dr Sam Newton's Wuffings' Website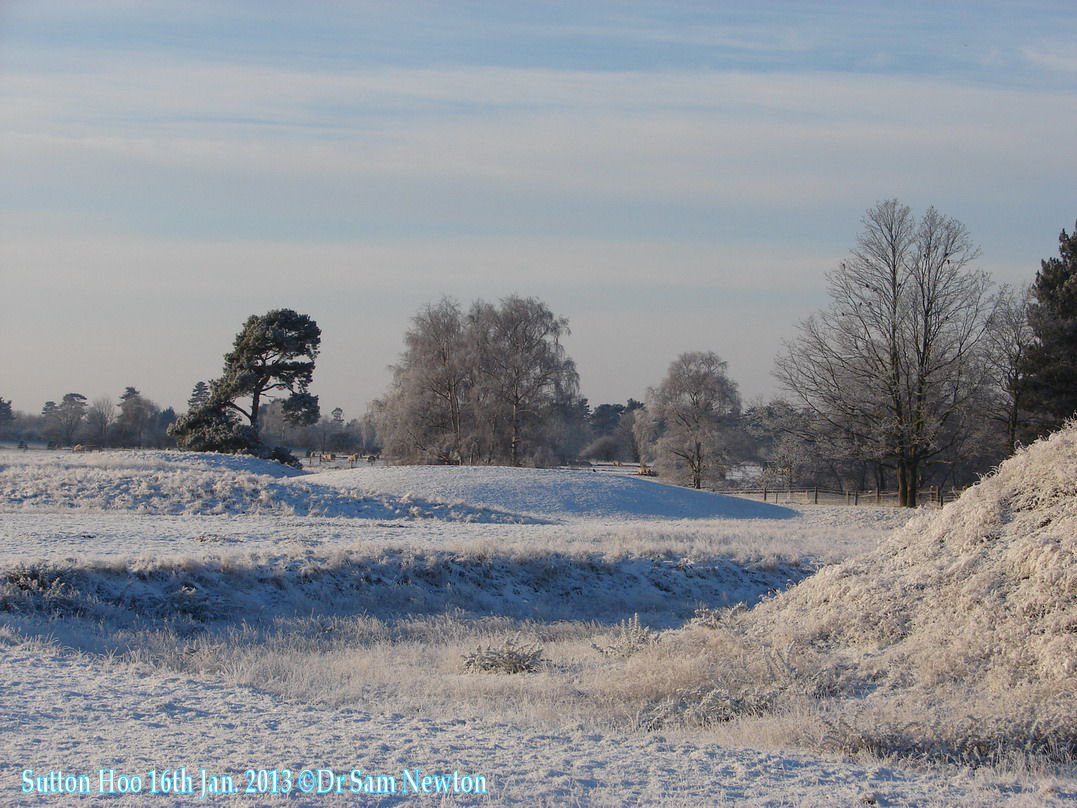 Welcome to my Wuffings' Website, which aims to provide a focus for the study of the history and culture of the Wuffing Kingdom of East Anglia and beyond.
Within the website you will find resources for Wuffing Studies, information about me and my works, and links to :
Saturday Study Days with Wuffing Education – Saturday Study-Days on the history, archaeology, literature, landscape, music, and art of medieval England in general and of the Anglo-Saxon Wuffing kingdom of East Anglia in particular and its background.
My Wednesday morning seminars: Old English Language, Literature, & the Golden Age of Ængland  – We shall continue our course exploring Old English language and literature, art and culture, and the Golden Age of the early English-speaking peoples.
My Walks and Talks with the National Trust at Sutton Hoo – Solstice sunset talks and walks (and equinox walks) across the sacred turf Sutton Hoo.
If you wish to book me for a lecture or day of special interest, please click here for a selection of my currently available PowerPoint Lectures and/or Study-Days.
Click Here for More About Me and My Works
And My Books:
My more recent published papers, such as "The Forgotten History of St Bótwulf (Botolph)", can be downloaded from Academia: https://independent.academia.edu/SamNewton    
Resources for Wuffing Studies: